The Friends of the Museums manage the Campus Martius Museum and Ohio River Museum on behalf of the Ohio History Connection. The mission of the Friends of the Museums, Inc. is to promote and preserve the history of our region, the Northwest Territory and of our inland waterways.
The name, Campus Martius, chosen by the Ohio Company, comes from Latin for "Field of Mars", the military camp where the legions of ancient Rome once trained. Known by the early settlers as the stockade or Campus Martius, the original fortification was built to house and protect the members of the Ohio Company during the Ohio Indian Wars of 1790 to 1794. By 1795, after the signing of the Treaty of Greeneville, the stockade was no longer necessary. The house was restored by the Ohio Historical Society (currently the Ohio History Connection) between 1966 and 1972. The museum is also the present site of the Ohio Company Land Office, which was moved there in 1953 to insure its future preservation.
The Ohio River Museum is currently closed. construction will begin on our new museum soon!
Campus Martius Museum – Plan a Trip
We are a Blue Star Museums Participant!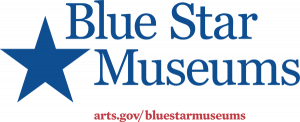 Blue Star Museums is a collaboration among the National Endowment for the Arts, Blue Star Families, the Department of Defense, and museums across America.  Each summer since 2010, Blue Star Museums have offered free admission to the nation's active-duty military personnel and their families, including National Guard and Reserve, from Armed Forces Day through Labor Day.