Campus Martius Museum offers a variety of rotating temporary exhibits. Currently featured is:
EARTHWORKS AT MARIETTA – THE FIRST ACCOUNTS | April 12, 2021 – TBD

Many of those arriving at Marietta took little notice to the unusual earthen formations. However, for others the curious nature of these creations caused them to describe them to friends, scholars and periodicals wakening national attention to the ancient formation. Many made drawing including accurate surveys. Others attempted to guess their age using the rings of fallen trees. Some even attempted excavations to discover what might lie within.
GIVE ME SHELTER | June 25, 2020 – TBD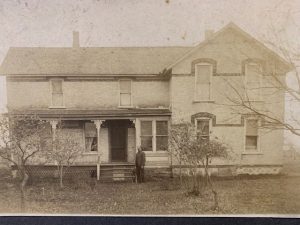 Nothing is more familiar or personal than walking through the front door of your own home. Civilizations have done this for thousands of years. Homes like people have different personalities and appearances and like styles of clothing change over the decades. The exhibit, Give me Shelter, explores albumen photographs from the 19th century that show not only changes in architectural styles, but also the pride of owning your own home. The exhibit causes the viewer to look closer at each image for hidden details such as people hidden in the shadows, peeping out doorways, fashion statements, and objects that were important to their owners. Most importantly, the exhibit shows the significance of homeownership these folks from the past share with us today in these important photographs.
CELEBRATING THE PIONEERS | Oct 1, 2019 – TBD
"The character ought to be known of these bold pioneers…. From whence did they spring? For what causes, under what circumstances, and for what objects were difficulties met and overcome?" —- Ephraim Cutler
CELEBRATING THE PIONEERS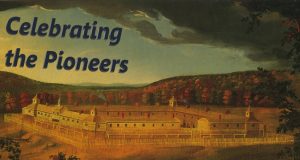 The Ordinance of 1787 opened a vast wilderness west of the Ohio River for settlement. "Ohio fever" had begun with the Ohio Company leading the way. Its members made many significant contributions in bringing sophistication to this uncharted land as well as their ideals and principals that we enjoy today.
This exhibit, based on the book The Pioneers by David McCullough, explores the lives and personal objects owned by some of the individuals mentioned in the book. It offers a chance to look inside the personalities and lives of some of these important ground breakers.
Funding provided by Ohio Humanities Council.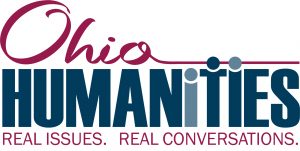 MASONIC PIONEERS – FOUNDATIONS OF OHIO FREEMASONRY | Oct 1, 2019 – TBD
Members of American Union Lodge were among the first settlers to arrive in the Northwest Territory bringing with them the foundations of Freemasonry. The Lodge was chartered as a military lodge during the American Revolution in 1776 and many of its members were officers in the Continental Army. Members including Rufus Putnam, James Mitchel Varnum and others helped establish the Ohio Company of Associates at the wars end enabling the settlement of the land west of the river Ohio. The original records of the lodge will be displayed for the first time demonstrating the important role of American Union Lodge during the revolution, the settlement of Ohio and the formation of the Grand Lodge of Ohio.