Campus Martius Museum offers a variety of rotating a temporary exhibits. Currently featured is:
CELEBRATING THE PIONEERS | May 7, 2019 – December 1, 2020
"The character ought to be known of these bold pioneers…. From whence did they spring? For what causes, under what circumstances, and for what objects were difficulties met and overcome?" —- Ephraim Cutler
CELEBRATING THE PIONEERS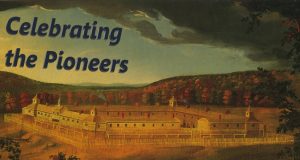 The Ordinance of 1787 opened a vast wilderness west of the Ohio River for settlement. "Ohio fever" had begun with the Ohio Company leading the way. Its members made many significant contributions in bringing sophistication to this uncharted land as well as their ideals and principals that we enjoy today.
This exhibit, based on the book The Pioneers by David McCullough, explores the lives and personal objects owned by some of the individuals mentioned in the book. It offers a chance to look inside the personalities and lives of some of these important ground breakers.
Funding provided by Ohio Humanities Council.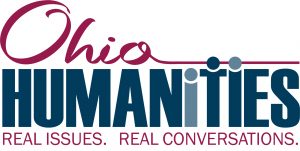 MASONIC PIONEERS – FOUNDATIONS OF OHIO FREEMASONRY | Oct 1, 2019 – August 1, 2020
Members of American Union Lodge were among the first settlers to arrive in the Northwest Territory bringing with them the foundations of Freemasonry. The Lodge was chartered as a military lodge during the American Revolution in 1776 and many of its members were officers in the Continental Army. Members including Rufus Putnam, James Mitchel Varnum and others helped establish the Ohio Company of Associates at the wars end enabling the settlement of the land west of the river Ohio. The original records of the lodge will be displayed for the first time demonstrating the important role of American Union Lodge during the revolution, the settlement of Ohio and the formation of the Grand Lodge of Ohio.